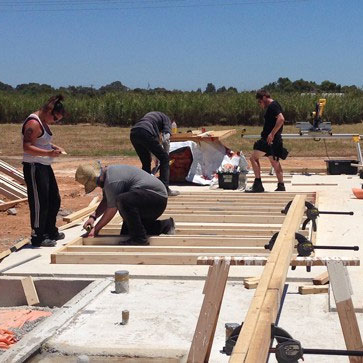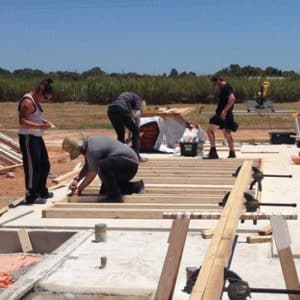 We don't make a habit of talking about clients in public but this week I want to shine a spotlight on one of our long term clients, Habitat For Humanity.
Every week I share updates and insights about changes to regulations affecting home buyers and vendors, investors and the real estate industry in general.
However, there are some people in South Australia for whom the dream of owning a home is a distant one or even beyond imagining.
This is where Habitat For Humanity enters the picture and I think you'll be impressed by the work they coordinate here in our home state.
Charity, life, everything – it all starts at home
Habitat for Humanity South Australia is an affiliate of the Australiawide organisation, which has built or repaired more than 800,000 homes worldwide in just under 40 years.
The core beliefs of Habitat for Humanity include the understanding that a stable, secure home creates the foundation for change, a safe home gives people the opportunity to be healthier, happier and more secure, and for children to be better nourished and better educated, and a decent home provides much more than bricks and mortar – it provides real hope for the future.
What appeals to me is how Habitat For Humanity is not based on hand-outs but on partnerships.
Families that enter into partnership with Habitat For Humanity actually provide labour and then get to buy the finished home at a much lower price that would otherwise be available.
And in the business parlance of a 'virtuous circle', proceeds from the house sale then help Habitat For Humanity build more homes for people in need.
Conveyancing at the coalface
It has been a pleasure working with Habitat For Humanity and handling conveyancing as new homes get transferred to new owners.
It also instills great confidence working with an organisation that has a clear strategic plan to make sure every ounce of value can be squeezed from all their activity and the work of their supporters and partners.
For example, Habitat For Humanity has an immediate focus on house building in Davoren Park and Paralowie, expansion of its Brush With Kindness home maintenance and repair program and the built in agility to respond to crises such as their appeal for families who lost  homes in the devastating Samson Flat bushfires.
In fact, Habitat For Humanity has an operation that is finely attuned to the attention to detail that is usually the domain of us finicky conveyancers!
If you would like to support them, you can make tax deductible donations safe in the knowledge Habitat For Humanity holds appropriate building licenses and insurance, has its financial statements audited and is a force for positive change within our community.