The advent of COVID-19 coupled with a revised Liquor Licensing Act has had a huge impact on SA's licensed venues. The following article addresses some of the key issues that have arisen in the wake of the new legislation and the more recent "COVID-19 response" from the Government.
Background – 2019/2020 a time of Adaption for SA's Hospitality Industry
Liquor licensing in South Australia has undergone a number of changes in the last few years, culminating in the most recent tranche of major amendments taking effect from November 2019 (read our previous update).
The move to a mainly online portal system is still bedding down and has resulted in vastly different practices dealing with the Liquor and Gambling Commissioner's Office (Commissioner), to those that previously existed.
Understanding the legislative changes and most specifically the manner in which the Commissioner has interpreted certain aspects of the Act, is ongoing and continues to raise new queries and concerns for licensees and practitioners alike.
It has been a challenging time for businesses keeping up-to-date with the recent COVID-19 directions and particularly ensuring compliance with the 'seated dining' provisions. Despite this confusion, the Premier has now made it clear that from 22 May 2020 all venues with a licence under the Liquor Licensing Act 1997 (LLA) can offer limited seated dining (with liquor) as long as they continue to comply with social distancing principles.
Current Issues
1. COVID-19 Short Term Licence
Many venues have taken up the opportunity to obtain the fee-free "short term licence" offered by the Commissioner to sell takeaway liquor with meals, intended to allow certain licensed businesses to adapt.  The licence category is available to many businesses that hold a licence under the LLA including restaurants, cafes, small bars and community clubs.  We can expect takeaway liquor to continue to be available from these venues, as long as the Emergency Management Act and Public Health Act are being utilised to respond to the Pandemic.  Eckermann Lawyers can advise on such applications and will keep licensees up to date when changes to short term licensing occurs.
2. Liquor Production and Sales Licence
Confusion surrounded the intention of certain sections of the new liquor production and sales licence (LPSL) introduced to replace the Producer and Wholesaler licence category. These issues will be "rectified" through changes proposed in the Liquor Licensing (Liquor Production and Sales Licence) Amendment Bill 2020 (LPSL Bill).
The LPSL Bill proposes to close the so-called "loophole" that allowed businesses, under a LPSL, to sell liquor they have not produced in any quantity through online sales. The amendments will also prevent supermarkets (and other similar operators) from selling liquor; a move the Attorney-General has indicated is in line with the Government's position on "wine in supermarkets". Eckermann Lawyers will keep all licensees up to date on changes to the LPSL occurring, as this can have a significant effect on LPSL business models.
3. Liquor and Gaming Online
With the introduction of the Commissioner's "Portal" many have experienced teething issues with the new system, particularly in processing and tracking applications. The Commissioner has advised all users can expect a "fully integrated system" which is being updated in the coming weeks including much needed options to "save" and "track" applications.
Further, approved plans for licensed premises which have until now been delayed, are scheduled to be issued from as early as this coming week.  A query has been raised as to the ongoing presence of scale bars on plans that have been lodged with the Commissioner, and whilst the position is not clear the industry has provided feedback that such scale bars are generally useful.  This is something that we are told will therefore be reviewed by the Commissioner in the near future.
4. Upcoming Amendments and Announcements
In the coming months, we expect further announcements and information from the Commissioner on the following:
waivers of annual liquor licensing fees for 2020/21 for certain categories of licences while others will receive a discount for the same period;
deferral of 6 months for gaming tax due in March;
new gaming machine regulations and guidelines for facial recognition systems;
new guidelines to be issued for the Community Impact test; and
regulations dealing with minors on a premises of a packaged liquor sales licence already exempt from being a dedicated liquor business (ie remote or regional "general stores" with a bottle shop).
Summary
We encourage you to contact the team at Eckermann Lawyers should you require liquor licensing advice including responding to leasing issues relating to COVID-19;  that includes any application for a new licence or assistance in respect of an existing licence, or any disciplinary or compliance matters arising.
Note – Recent Government announcements mean from Monday 1 June 2020, pubs, bars, restaurants and cafes in South Australia, will be able to admit up to 80 patrons, provided they can contain them to groups of 20 in discrete rooms or areas within the business. There will be some service of alcohol without food but seemingly only to seated patrons. Rules allowing one person per four square metres, and 1.5-metre social distancing, will remain in place. Please contact us if you wish to discuss.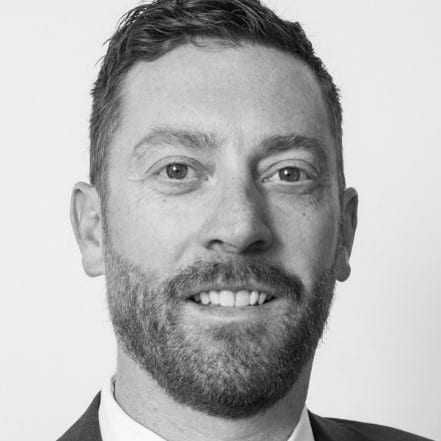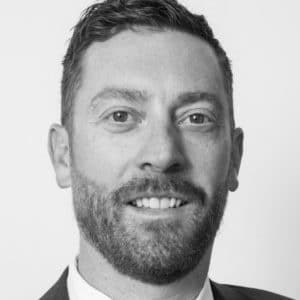 Caderyn McEwen
Associate Director, Eckermann Lawyers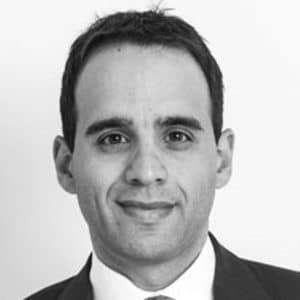 Danny Nemer
Legal Practitioner Director, Eckermann Lawyers